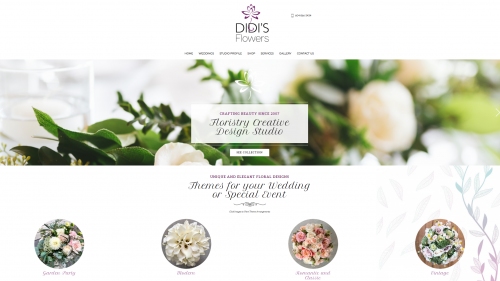 Web design is an art, and like all art, it is affected by its venue.
If your website is targeting the Vancouver and Lower Mainland market, then it's important to make your site as local friendly as possible. While it's possible to get a good-looking site from an offshore developer, they lack the knowledge of your market, and the people in it, that the local Vancouver web design professional can bring to your project.
Vancouver is fortunate to have some of the best web design companies on the planet located here. These are leading-edge companies, like Blast Radius, that are developing sites for companies like Starbucks, Nike, Hugo Boss and other top-tier global accounts. Having companies like that in the local market raises the bar for all other web designers and web design companies in Vancouver. Additionally, employees trained by these major web development companies bring their skills when they leave, or do freelance work after hours.
The Vancouver website tends to look very current, very clean, and use the latest responsive web technologies in an integrated manner. Great functionality isn't bolted on, it's built in.
Working in this market is forced me to stay at the top of my game. Those using a skill set that's more than a couple of years old are hopelessly out of date if they haven't kept on the leading edge of the new web technologies that are changing our industry.

Using a web developer not based in Vancouver, or using one from offshore, usually means that your website will look dated against your competitors who have used a Vancouver-based web design provider.
As a freelancer working in this environment, I've had to hone my skills both in both design and coding. An advantage of working with an independent freelancer is that we bring the latest coding tools to your project as well as up-to-date design concepts. You get a site that not only looks great, but also performs beyond your expectations, and is designed with search engine optimization in mind.
Additionally, Vancouver freelancers are offering some of the best value in web design and web development packages in the world. With lots of competition, and great skill sets that allow them to work quickly, using a Vancouver web designer gives you a great bang for your buck.
And, of course, I'm the web developer and web designer that I'd recommend first. Call me at 604-505-3479 or 800-668-3778 and let's discuss your project. Or click on the "CONTACT" menu option at the top of the page, and send me a message.
Brian